Tue 28 Apr
Soccer Prediction | 2020 Italy Serie B Top 4 Predictions Part 2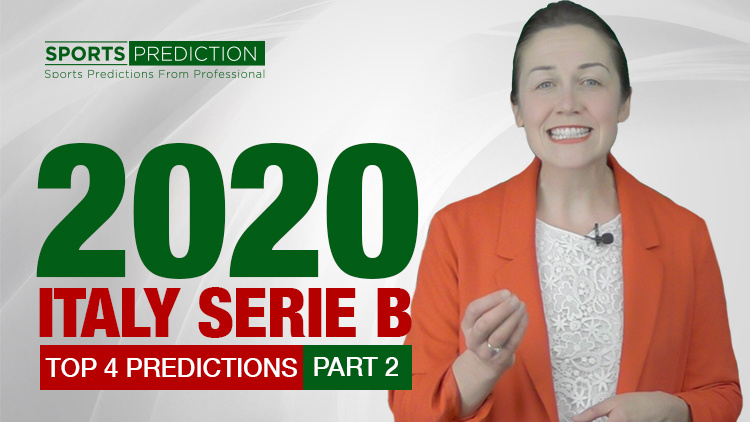 2020 Italy Serie B Top 4 Predictions Part 2
Are you a lover of the Italian League Serie B? Do you want precise and accurate predictions about the league to guide your decision making and increase your chances of winning? This is for you! I'm Emily De Cosimo and I'm the spokesperson for SportsPrediction.asia Soccer Predictions. Today, we will look at the 2019-2020 Italy Serie B top 4 predictions part 2.
With the look of things in the Serie B league, what can we say about the teams and how do you think they can finish?
Top 4 Predictions of Italy Serie B

#1. Benevento to promote
With the current gap between Benevento and their closest teams on the log standings at 14 points apart with a game at hand, they are looking comfortable enough for promotion. So far this season, they have lost just a game, drawn six and won fifteen. This indicates their seriousness to win the league and be promoted to the Italy Serie A come May 2020.
#2. Crotone will fight to the end
The gap between Crotone, Frosinone and others in the top 8 is quite close. 4 points only separate them. However, looking at their current home form and pedigree, they can either end up gaining automatic promotion or settling scores via a playoff.
#3. Frosinone is doing very well
A joint-second position with Crotone and leading the fourth team on the log- Pordenone Calcio with a single point. Frosinone is doing very fine in the second half of the season and are tipped to make it to the playoff or even be automatically promoted if all things remain the same. Also, coupled with the fact that they are the team with the second most conceded goal so far this season.
#4. Mid-table struggles
Teams like Pordenone Calcio, Spezia, Salernitana, Cittadella, Peguia, Pescara, Virtus Entella and Ascoli Calcio FC can end up anywhere between the 4th and 12th position or even lower by the end of the season. This is because the gap is tight. The points separating them are close and the struggle in the mid-table is real.
With this information, we hope you can be a better bettor by increasing your odds of winning with the tips provided. Stay tuned for more soccer prediction in this same video series. Thank you for watching!