Tue 16 Apr
The Triple Crown Jewel: Becoming A Sharper Belmont Stakes Bettor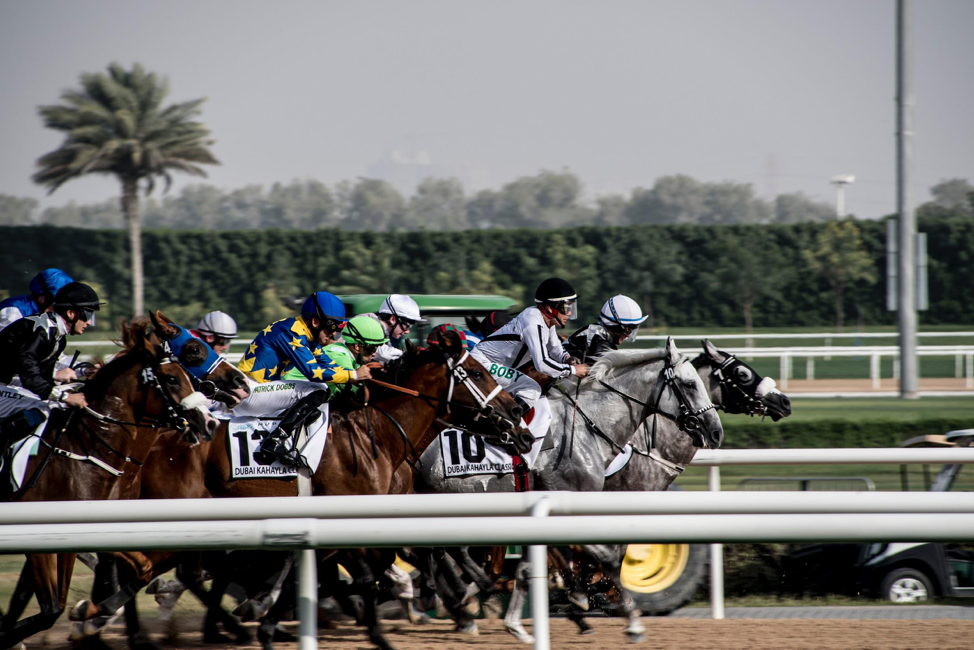 Photo by rohit byju on Unsplash
The Triple Crown Jewel: Becoming A Sharper Belmont Stakes Bettor
Sports betting is a critical feature you have to acknowledge whenever you play or watch your favorite sports tournament shows. Aside from the fact that many sports fans wanted to witness a thrilling sports game, the sports betting and gambling games they can take part to entail the largest pie of reason why they wanted to witness a large sports show.
In line with sports betting, one of the most admirable sports tournament in the United States which is the Triple Crown Series will begin a few days from now. This event is a race of three-year-old thoroughbred horse racers which will be all competing in the Grade 1 Stakes category. The Triple Crown Series is composed of three major legs started by Kentucky Derby, followed by Preakness Stakes, and ended by Belmont Stakes.
Presumably, as the Kentucky Derby and Preakness will start in less than 30 days from now, your bets are already locked in for sure. If that's the case, let's dig into the most thrilling horse racing tournament of the Triple Crown Series which is the Belmont Stakes. This is because it's the final leg of the Triple Crown showdown and the real Triple Crown winner will be awarded in this event. Hence, if you are still on the process of picking your bets for the upcoming Belmont Stakes, let us give you some realistic approaches on how you might become a sharper better when the Belmont Stakes racing day arrives.
Master The Sports Betting Language
If you are better and if someone asks you what vig, hedging, and value betting looks like, and you know what to respond, then you are heading to the right betting game direction. Ideally, to become a sharper Belmont Stakes bettor you should simply know the sports betting lingo.
Aside from the lingo that you need to learn, a finer better knows to determine the odds set by the oddsmaker, apprehends clearly Belmont Stakes 2019 betting, able to find good resources of betting sites and places, and most importantly has a broad knowledge of understanding how each horse racer can perform inside the race track.
Don't Bet If You Don't Feel Well
Not feeling well doesn't mean you are literally sick. Take note the betting categories in Belmont Stakes betting is quite complicated and that you need to be in your best form as a better to come up with the best bet placements. If you don't feel like betting and still you take part in the game, you are putting yourself and your bankroll in jeopardy.
Don't Bet Based On Feeling
In some cases, some bettors wage a particular amount of money for the entries they feel to win. In Belmont Stakes betting, your gut feeling will not help you at all to earn big. Instead, this will be your downside if you let your feeling overtake rather than conducting research of your desired entry.
Besides, horse racing is often attended by the world's strongest contenders and betting using your feeling and emotions will not work.
Bet On Exactly What You Know
While it is true that you might get enticed with the prizes at stakes in each betting category talking about Belmont Stakes, you still need to examine each category and familiarize the best bets you know. Betting for a category that you don't understand will create a hole in your pocket; thus make sure you to familiarize each betting type.
Don't Get Either High Or Too Low
If you're in a cloud nine and your Belmont betting game is on a hot streak, learn how to embrace. Ride all you can as you enjoy the winning streak you are experiencing, but don't get too overwhelmed. Take note that everything comes to an end and make sure that you maintain a good composure while you are on the sea of winning.
On the other hand, you might also experience a cold streak where every time you place your bet you feel that the odds are not on your favor. While you are experiencing this, don't lose hope. There's always a silver lining you can see. The best thing that you can do is to change your betting style and strategy. Gradually try each betting skill you think will work and if it does, then you are heading in the right direction.
Set A Good Amount Of Budget
Betting in Belmont Stakes so as with other racing games is expensive. A dime may help but you need some more to make sure that you end up a profitable betting game. Set a budget for this to deposit in your bankroll. On one hand, as you set your budget, you also need to ensure first that you prioritize your needs and wants before waging in betting games.