Wed 01 Aug
Using Fan Soccer Sports Betting Forums to Help With Your Soccer Betting

Using Fan Soccer Betting Forums to Help With Your Soccer Betting Picks
The article was last updated on 29th of March 2019.
If you've been betting for a while now, you would know that prior research is integral when it comes around making a wager, and you would also know that where you get this information from is just as important.
When it comes to helping with your predictions, you could rely on the bookmakers' odds. But just how trustworthy are these bookies?
They profit from your losses after all. You'll often notice
sports bookies
change their initial odds to sway public opinion.
Sometimes, if they find that a large chunk of their users is betting only on one team, they might make a few tweaks to the odd on offer, to even out the bets.
Soccer Tipsters
Then there are soccer tipsters. Betting
tipsters
can be incredibly useful to your betting endeavors, but finding a good, trustworthy and consistent tipster can be notoriously difficult.
These individuals, especially the ones that offer their services for free on social media platforms like Twitter, are often tied up to or are in an affiliate partnership with particular betting services.
Several media platforms reported that these betting
tipsters
deliberately put out false information, and recommend losing bets to their users.
They're setting you up to lose, as they profit from it. They'll send you to their betting partner with misinformation, and when you lose, a large chunk of your stake will end up in their wallets.
It is highly unfortunate, but the betting industry is largely motivated by monetary gain.
So if everyone is in it purely for themselves just to make a few extra bucks, then where can you find some decent information to help with your soccer betting?
From other soccer fans, of course.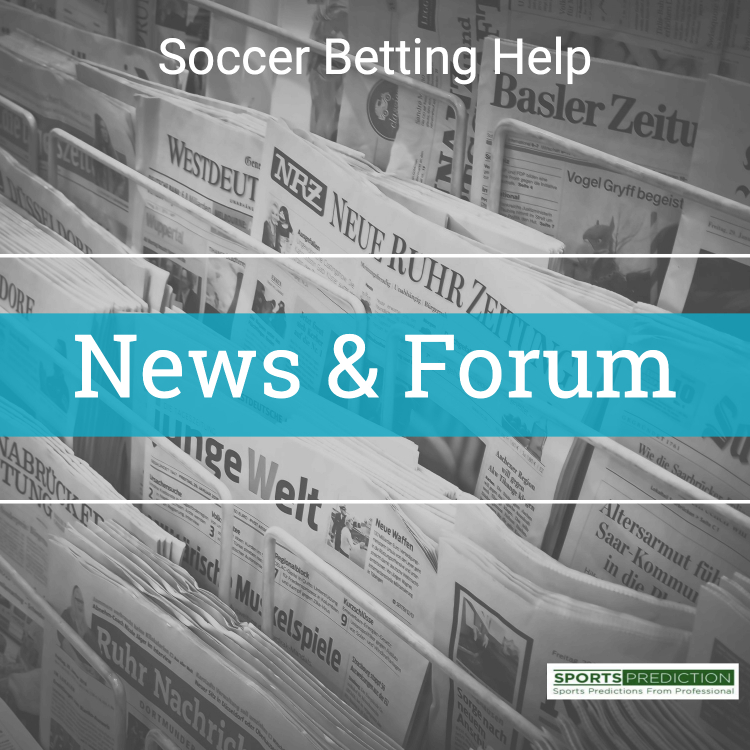 News And Forums
Every bettor has its way of selecting their bids. A large number of wagers search for the most recent news relating to their teams but have you ever considered joining a soccer fan's betting forum?
If you aren't using
soccer betting forums
, then you might be missing out on valuable information relating to the betting industry.
Unlike the people running a sports bookies, or tipster, the individuals who develop or post on
soccer betting forums
are motivated by only one thing - a pure, undying passion for the game. They don't do it for the money, they do it only because they want it.
Plenty of the individuals in these
soccer betting forums
are diehard fans of their teams, and they spend hours watching and analyzing each game as it's played.
Soccer betting forums
are a good resource center where people share their opinions on a team's current and past performance.
Something like an injury to a player could be picked up very first by these fans which will lead to a discussion on the injured player's impact on the sporting event.
Betting Forums Vs Betting Blogs
Forums also have the provision for discussion. This means, unlike a
soccer betting blog
, you can question the information gained at face value.
You're an active member, and you will have to opportunity to offer your two cents and participate in discussions as well.
Since multiple people can view as well as post in the betting forum, you'll have access to a multitude of information and opinions.
There is room to have discussions, and even question someone's predictions, maybe even ask for further information to justify their choice.
Remember, most of these fans are spending their cash and taking their time to go and watch the games.
Their actions show the seriousness they put in what they do, and their opinions should be something every wager needs to take seriously.
Features Of A Soccer Betting Forum
Before you settle for a soccer forum look out for these features:
A comprehensive statistical data, showing teams results, their fixtures, varying odds as well as goals difference and final score.
As a bettor, you need as much information as possible that's why you should join a forum that offers Head to head team comparison.
Upcoming games: You need to stay posted on the happening of teams that are expected to play especially on the days that you place a bet (assuming you don't place bets every day)
Although the rating system does not mean a prediction system, it is an important area in soccer betting since you may find some good suggestions that are purely based on the odds value.
What are the current upsets? By upsets I mean, the number of games that have been played after the last major surprise.
Goals probability: Minute to minute update of goal statistics. Sat what time is a team most likely to score?
If you're new to the concept of forums, and if you're unsure about which one to visit, don't worry.
Most of them are archived, so you can take all the time you need to do the necessary background checks to ensure that the information you're getting is legitimate.
Make sure that the forum you're visiting consists of honest, objective people who provide a proper analysis of the upcoming games.
You don't want to put your faith in some crazed fans who would be unable to put their personal preferences or biases to deliver objective information.