Fri 15 Nov
Soccer Prediction | 2019-2020 EFL Championship Predictions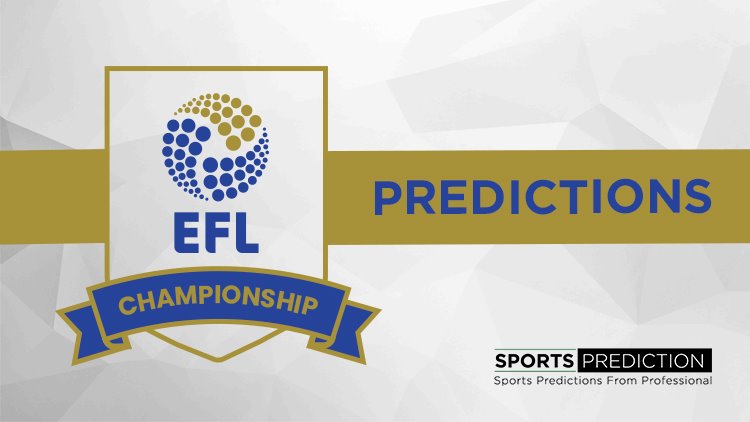 2019-2020 EFL Championship Predictions
Welcome to another episode from the Soccer Predictions video series By SportsPrediction.asia!

This is part 1 of the 2019-2020 EFL Championship top 4 predictions. We will be highlighting some top predictions of the new football season. Tag along.
The 2019-2020 EFL Championship is otherwise called the Sky Bet Championship due to sponsorship reasons. This present season is the 16th of its kind under the current title but is the 28th under the current league division format.
It is no longer news that Norwich City, Sheffield United and Aston Villa were recently promoted to the Premier League from the championship while Cardiff City, Fulham and Huddersfield Town relegated from the Premier League to Championship.
In addition, Luton Town, Barnsley, and Charlton Athletic joined the championship from League One while Rotherham United, Bolton Wanderers and Ipswich Town relegated to League One from Championship.
This analysis or reminder is an indication that the 2019-2020 football season in England will take the usual approach as well. Teams would have to fight to maintain their championship status or be strong enough to win the championship to compete in the prestigious Premier League.
Hence, our interest in giving the top four predictions for the football season. The second-tier leagues in Europe won't be completely paid attention to if we ignore the English Championship.

Let's take a look at the Top 4 Predictions:
Prediction #1– Leeds to bounce back
From our wealth of expertise, and analysis, we predict that Leeds would bounce back from promotion after their failure to put an end to their long-awaited Premier League exodus.

Prediction #2–Fulham to return from relegation
At the first attempt, based on our analysis, we tip Fulham to bounce back from relegation in this new championship football season.

Prediction #3–Charlton Athletic to give a fight
Though already defied expectations by securing promotion to the EFL Championship, Charlton Athletic are backed for the drop but can still push under the guidance of Bowyer.

Prediction #4–West Bromich Albion will likely promote
West Brom were fourth last season and lost to Aston Villa in the playoffs. With their new coach, Slaven Bilic, they are tipped for promotion this time around.
What do you think of these soccer predictions?
To learn more about these intriguing predictions, please stay tuned for more videos from Soccer Predictions Series By SportsPrediction.asia. Thank you for watching!