Mon 01 Jun
Soccer Predictions | Premier League 2020 Top 4 Predictions - Part 2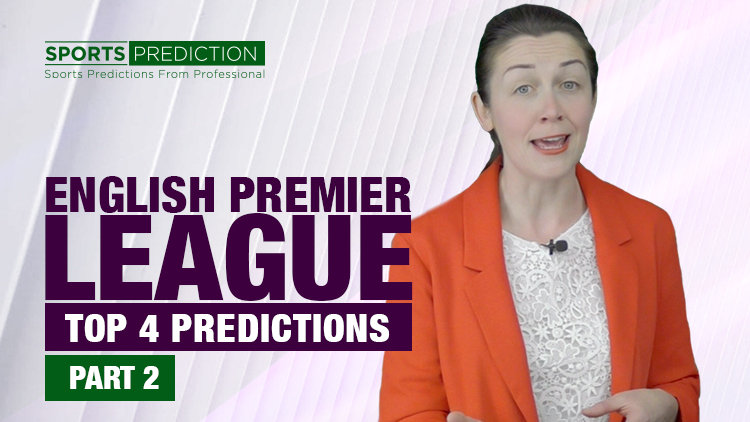 Premier League 2020 Top 4 Predictions - Part 2
Are you a soccer freak? Do you seek the requisite understanding of the game to make decisions?
Welcome! I'm Emily De Cosimo, and I'm the spokesperson for the Soccer Predictions Series by SportsPredictions Asia. In today's video, we will look at English Premier League 2019 Top 4 part 2. The second half of the 2019/2020 season of the prestigious league in England began in January. Each team had played 19 games by the end of December 2020, and part 2 is in progress. Specifically, we are interested in how things are playing out in the top four (4) races. Who are the contenders and how well are they doing? Their current form, next couple of games, and how heated things are in the log.
The Top 4 Race: How Teams Stand
Liverpool leads the log with over 20 points separating them and the holders- Manchester City. Other teams like Chelsea, Tottenham, Leicester City, Wolves, Sheffield United, Manchester United and are also in the race for the top four places. The gap between fifth-placed Manchester United and eighth-placed Sheffield United is a single point.
Expectations
From the look of things, Liverpool, Man City, Leicester and Chelsea are likely to hold on till the end of the season. The invincible Liverpool awaits their inevitable English Premier League coronation. But the plot for the top 4 thickens week-in, week-out. In fact, it is relatively difficult to make conclusive predictions. This is because things could turn anyway for any of the top 10 teams before the end of the season. This information would be most beneficial for bettors who want to know how things would turn in the next few weeks from now. Also, it would interest other fans who are looking out for where their favorite teams will finish in the league.
We hope you find this information useful and helpful. For more soccer prediction videos, stay tuned to other episode in the same soccer prediction series and subscribe to us so you won't miss a thing! Thank you for watching and we'll catch up with you!