Mon 01 Jul
Big 4 Races At The Monmouth Park 2019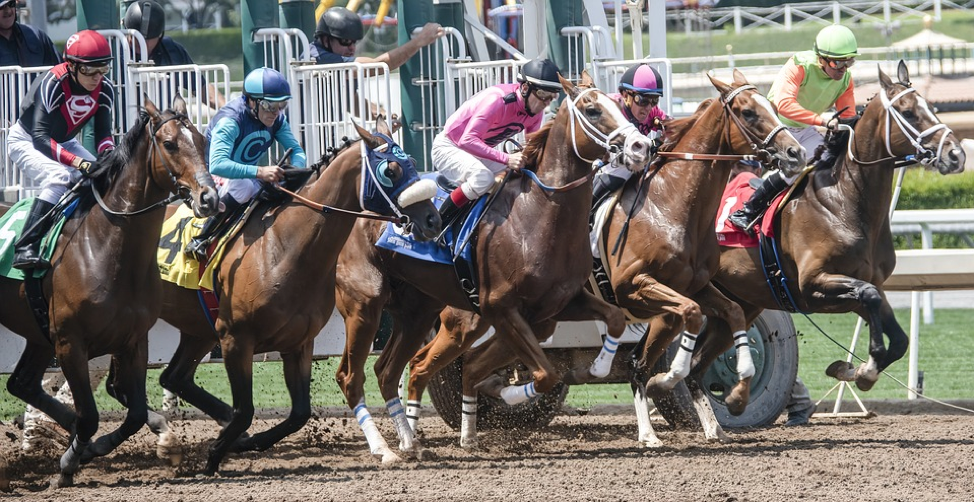 Big Four Races At The Monmouth Park 2019
The world of horse racing tournament never gets old. All year round, a lot of major and minor horse racing showdown is celebrated in any part of the world. In fact, these horse racing tournaments serve as a training ground for all thoroughbred racers who would love to put their names on the spotlight and make the most out of their horse racing career.
Talking about horse racing tournaments, one of the most anticipated horse racing showdowns in the United States is the Monmouth Park. Actually, the Monmouth Park hold a 52-day calendar of events which is done at the beginning of May until the end of September in New Jersey. Unlike big races such as the United States Triple Crown Series, the Monmouth Park is attended by colts which will be competing in Grade 1 and Grade 2 Stakes category.
For those who may not know, the Monmouth Park was inaugurated in 1870; however, like any other horse racing, it suffered financial issues which led them to close temporarily. However, due to the efforts put by the organization to this racing event, it was put back in business by 1882 and from there it began to boost becoming one of the most sought after horse racing shows all over the world as of today.
While the United States Triple Crown Series is composed of three major horse racing legs namely the Kentucky Derby, Preakness Stakes, and the Belmont Stakes, Monmouth Park, on the other hand, has four major races to celebrate. Hence, if you are pro bettor and wants to see yourself waging for your most favorite entries in Monmouth Park, here are the four major horse racing you should watch out for.

United Nation Stakes
The United Nation Stakes is one of the four major races to be held in Monmouth Park. It's an American thoroughbred horse racing event which is commemorated every July in Oceanport, New Jersey. This event is mostly attended by colts which will be competing in Grade 1 Stakes category and mostly competing for the coveted $300,000 pot prize.
Moreover, this horse racing show was founded in 1953 held at Atlantic City Race Course. This racing tournament sets a distance of about 1 3/16 miles originally. However, during the 1999 racing, the distance was changed to 1 ? mile and it became the standard running distance for the United Nation Stakes up until this day.
The first United Nation Stakes crown was won by Iceberg II which was a Chilean thoroughbred. This stakes ultimately hold on an open conference for all colts who are qualified to partake the said event. This was originally known as the Caesars International until such a time it was shifted to United Nation Stakes joining the Monmouth Park racing festival.

Haskell Invitational
Another horse racing show which is part of the Monmouth Park is the Haskell Invitational. It is a racing competition for Grade 1 Stakes to be held in July with a running distance of 1 ? mile. This racing showdown is mostly attended by three-year-old thoroughbred racers and most of them are popular horse racers which are seen in the biggest horse racing tournaments.
Moreover, the Haskell Invitation is one of the most popular horse racing events of all racing at Monmouth because it holds around $1million purse. Aside from that, it attracts most of the United States Triple Crown candidates as well as Breeder's Cup aspirants. This is also where the favorites of Breeder's Cup Classic will be determined.
In fact, this year's Haskell Invitational is attended by Maximum Security. If you can remember, this colt was a controversial winner at the Kentucky Derby where he was disqualified due to bumping at the pole incident leading him to leave Preakness and Belmont Stakes. With Haskell Invitational on the line, Maximum Security is looking forward to showcasing his true strength and ability when this racing commences.

Molly Pitcher Stakes
This horse racing competition is another horse racing tournament held in Monmouth Park. Unlike the first two races stated, this is a competition which is done in Grade 2 Stakes and is usually held by the end of August. Also, the Molly Pitcher Stakes normally carries a pot prize of $100, 000. Moreover, this event can be attended by three-year-old mares and fillies.

Monmouth Cup
It's the main horse racing event which is held in Monmouth Park. This covers the Grade 2 Stakes competition running in 1 ? distance. This event is considered to be the third and biggest leg of Mid Atlantic Thoroughbred Championships. Aside from that, the Monmouth Cup also holds a Grade 3 Stakes competition which carries a purse of around $100,000. The Monmouth 2019 is truly one of horse racing shows that is most anticipated by all bettors in any part of the world.