Mon 11 May
Soccer Prediction | 2020 EFL League One Top 4 Predictions - Part 2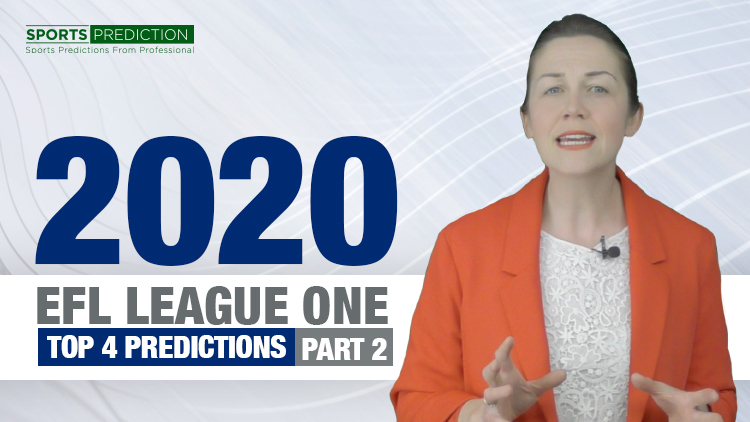 2020 EFL League One Top 4 Predictions - Part 2
Are you a football fan? Do you follow the EFL League One? Do you want to increase your odds of winning by understanding some basics? Welcome! I'm Emily De Cosimo and I'm the spokesperson for SportsPrediction.Asia Soccer Predictions. In this video, we will look at the 2019-2020 EFL League One top four predictions part 2. In an earlier video, we saw part 1 of the 2019/2020 football season in the league and how things are likely to turn out. Here, being the second half of the season, we will look at how far the teams have come and expect these possible results in weeks and months from now.
Now let's look at top tips and predictions of 2019 - 2020 EFL League One:

#1. Oxford United
With recent additions to the team, they have been magically transformed into contenders. This time, they are shooting for the top two and not just the playoffs. From the strong, formidable midfield players, and decent defenders, Oxford United are no doubt looking like they are ready to take some top honor in a competitive football league this time.
#2. Peterborough United
The attacking prowess of Peterborough United has contributed significantly to the progress of the team. The 37 of the 44 goals they have had this season are credited to the forward trio. While they still concede so many goals, they can leverage the gap that there are no complete teams in the division and thus outscore their opponents to promotion.
#3. Ipswich Town
Ipswich Town has defied the odds and beaten so many expectations and anticipations in the first half of the season. This time, with a lot of injuries and after the eight-game winless run they had, it is looking somewhat challenging to get promoted. Until Lambert can identify a winning formula and stick to it again, they probably would have to consider other plans to be considered a force to reckon with.
#4. Rotherham United
Having won the promotion via the playoffs in their last two seasons at this same level, Rotherham United are yet again strong contenders in the EFL League Two 2019/2020 football season. As a matter of fact, they are tipped to be in the top six by May 2020, but who knows where exactly they would end the season?
We hope you'll find this information useful to increase your chances of winning from betting on the EFL League One. For other soccer predictions stay tuned in this Soccer Predictions video series by Sportsprediction.asia. Thanks for watching and see you next time!