Sat 06 Jun
Soccer Prediction | La Liga 2020 Top 4 Predictions - Part 2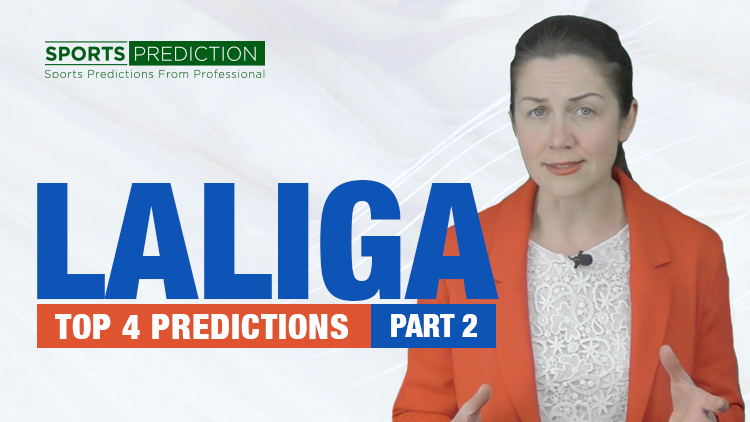 La Liga 2020 Top 4 Predictions - Part 2
Are you a La Liga fan? Do you follow the top Spanish league passionately to want to know how things unfold with time? This is for you. Welcome here. I'm Emily De Cosimo, and I'm the spokesperson for this SportsPrediction.Asia Soccer Predictions Series.
Today, we will treat the La Liga 2020 Top 4 Part 2 topic. How are things looking at La Liga? Who were the top winners of part 1? How many teams are in the top 4 races? I will consider these questions, among other factors that could define the fate of the possible eventual winners. Winners, in this case, are teams that make the top 4 places at the end of the season.
La Liga 2020 Standing
It is crucial to understand how the statistics are playing out. Real Madrid are the current toppers- with 49 points from 22 games, while Barcelona follows closely with 46 points. Looking at the present form, several injured players, and the scoring and conceding trends of the teams, things are getting more interesting by the week.
Expectations
Real Madrid, having won 4 of their last six games, drawing 2, and Barcelona with 3 wins, 2 draws and a loss are expected to keep the top four positions in this part 2 of the season. No matter how bad things get. They should survive. Meanwhile, the race is more heated among Getafe, Sevilla, Valencia, Atletico Madrid, Villareal and Real Sociedad. Only five points separate these teams and with their current form, they will give it a fight to the end. But predictably, Sevilla and Atletico Madrid/Valencia are favorites to join Real Madrid and Barcelona in the top four placings.
Finally, whether or not you like it, some teams must claim the top four positions. Will the winner be your favorite team? Time will tell. We hope you enjoy this video and find this predictions is useful. To stay up-to-date with our latest soccer predictions please stay tuned to other video in this video series and I'll see you next time. Thanks for watching!