Sun 29 Sep
Soccer Prediction | Italy Series A 2019/2020 Prediction Part 1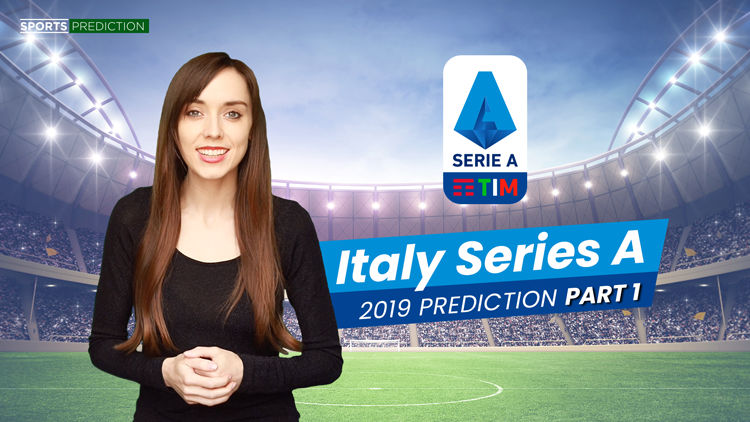 Italy Series A 2019 Prediction


Top tier of Italian football is growing by the day. New tax laws allowed Italian clubs to compete with Europe's elite, just like in the old days.
In this video from the Soccer Prediction web series, we will analyze the 2019 Italy Series A. So let's begin!
The Old Lady is still the Queen
In the last eight years, Juventus is by far the biggest favorite to win it all this season.
With the appointment of Sarri, Juventus showed that they have a long-term vision which relies on beautiful football which brings results.
Bad news for the rest of the league is that Juventus got even stronger.
By appointing de Ligt and beating PSG and Barca to it, they proved just how important and rich they've become.
But Juve doesn't forget what got them here.
They signed two excellent midfielders to bring them variety for free - Ramsey and Rabiot.
Ramsey will prove good addition in making runs to the final third and bringing dynamics all over the field.
Rabiot will undoubtedly add to already good midfield depth needed for the long season of competing in multiple competitions.
Led by Ronaldo, Juventus will bring on a fresh form of attacking football with Sarri at the helm.
Who else is in the picture?
Buffon is here too after a short stint at PSG, the call of duty from the love of his life was just too strong.
While it's true that competitors are getting stronger - mainly Inter and Napoli, it still looks like the gap between the teams is still huge.
European success is of vital importance, but the league won't be neglected.
Between having Ronaldo and the strongest team in Italy, other than making some great transfers and appointing Sarri, it's obvious that Juve is the firm favorite to take the glory and win Italy Series A yet again.
To follow up with the current football news and predictions, stay tuned to Soccer Prediction web series by Sportsprediction.asia
Watch other episodes from the Soccer Prediction video series for other main soccer leagues reviews, betting trends and predictions:
Subscribe to SportsPrediction Youtube channel or follow SportsPrediction Facebook page for all the latest update on the latest articles and videos.