Mon 23 Sep
Soccer Prediction | Spanish La Liga 2019/2020 Prediction Part 1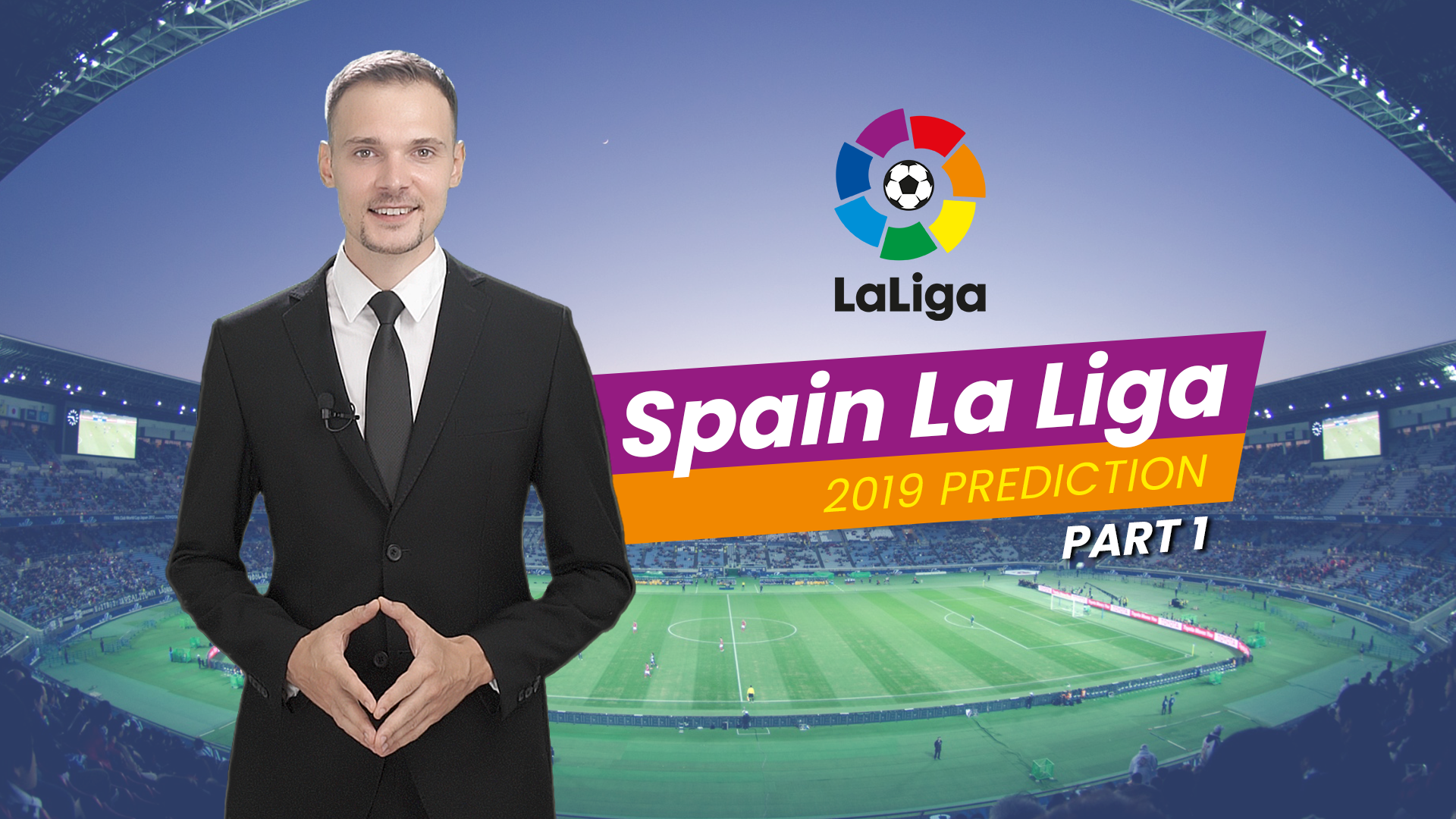 Spanish La Liga 2019 Prediction


In this video from the Soccer Prediction web series, we will go through the prediction for La Liga 2019/20 season champion.
Spanish La Liga is ruled by FC Barcelona for the last ten years. They won a whopping seven titles in this period, and they don't look like stopping.
While their main competitors from Madrid, Real and Atletico strengthened their squads, they're still far away from the pure quality of Barcelona's team.
The strongest squad in the league?
Led by Messi & Suarez upfront, the duo will be supported by the likes of Dembele, Arthur, Busquets and the newcomer, Frenkie de Jong.
The talented midfielder is another reason why we believe Barcelona will defend the title.
Barca's young core is also growing from the inside as the French duo, Todibo and Dembele showed up to the training camp a week earlier than scheduled.
Barcelona has squad depth in all lines of the pitch, and the best player in the league which should be enough to go through long and hard La Liga season without losing the crown.
Watch out for the additions
Griezmann is a done deal, which means even more firepower to the team that scored an incredible 138 goals in 38 fixtures.
Frenkie de Jong brings dynamic to a relatively old and experienced team, which seemed like exactly the sort of thing they needed against Liverpool in Champions League clash.
Barcelona is going for the tripleta
Even though the main goal will be the Champions League, Catalans showed that it never affects their league ambitions.
Valverde knows his team well, and the players even showed public support for their manager after Champions League exit.
The squad is maybe the most powerful in the world, players are experienced and coach knows everything about his team after two years in charge.
These are all the reasons which make us believe that Barcelona will retain the title once again.
Stay tuned to see our preview and prediction of other three La Liga teams that we believe will make the top four!
Watch other video from the Soccer Prediction web series. Here is some other episode you don't want to miss:


Subscribe to SportsPrediction Youtube channel or follow SportsPrediction Facebook page for all the latest update on the latest articles and videos.