Wed 02 Oct
Soccer Prediction | Germany Bundesliga 2019 Prediction Part 1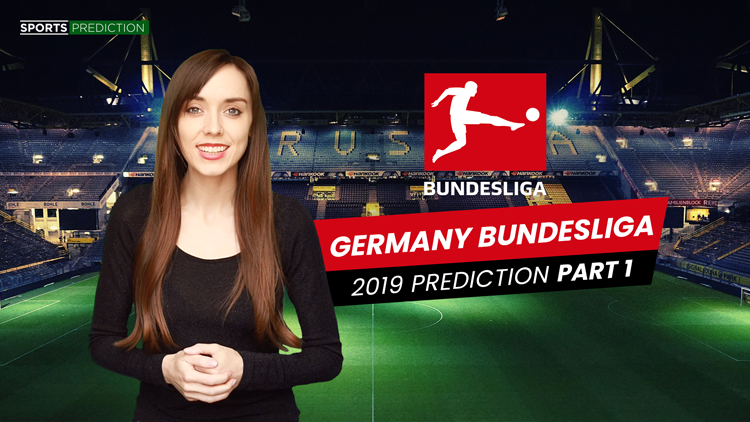 Germany Bundesliga 2019 Prediction
Bundesliga is widely regarded as the best-organized football league in the world. Will they then take over the recent football glorious matches?
In this video from the Soccer Prediction web series, we'll predict and review the best of the best in German football. So, let's get started!
Who will take the glory?
Borussia Dortmund looks ready to take down Bayern Munich after 7 long years of wait.
After last season of a serious battle for the German throne, Borussia Dortmund now looks even stronger.
What factored into Borussia Dortmund not winning the league is somewhat unreliable defense and lack of experience, leading to dropped points from safe leads on more than one occasion.
The return
The biggest deal Borussia Dortmund managed is bringing in their former captain Mats Hummels.
Hummels will provide experience and leadership to the young team while weakening their main title-rivals, Bayern, who got rid of their best defender in the last few seasons.
But "Yellow Wall" isn't just getting the "traitor" back.
Newcomers are here to stay
Borussia Dortmund made some terrific signings this summer, securing the services of Thorgan Hazard and Julian Brandt, attacking forwards who can play multiple positions in the final third of the pitch.
Additionally, Borussia Dortmund bought out the contract of Paco Alcacer, who proved to be the perfect fit for them, scoring at will last season when he was on loan.
It's easy to see why Borussia Dortmund can be considered as the main favorite for Bundesliga title next season:
Great transfer window which isn't even over yet
The more experienced team than last season
Exciting young core, led by Jadon Sancho
For all these reasons, we predict Borussia Dortmund to take glory. While it may sound like a rather unconventional pick, this is why it holds even bigger value.
To follow up with the current football news and predictions, stay tuned to Soccer Predictions web series. And here is some episode you don't want to miss: